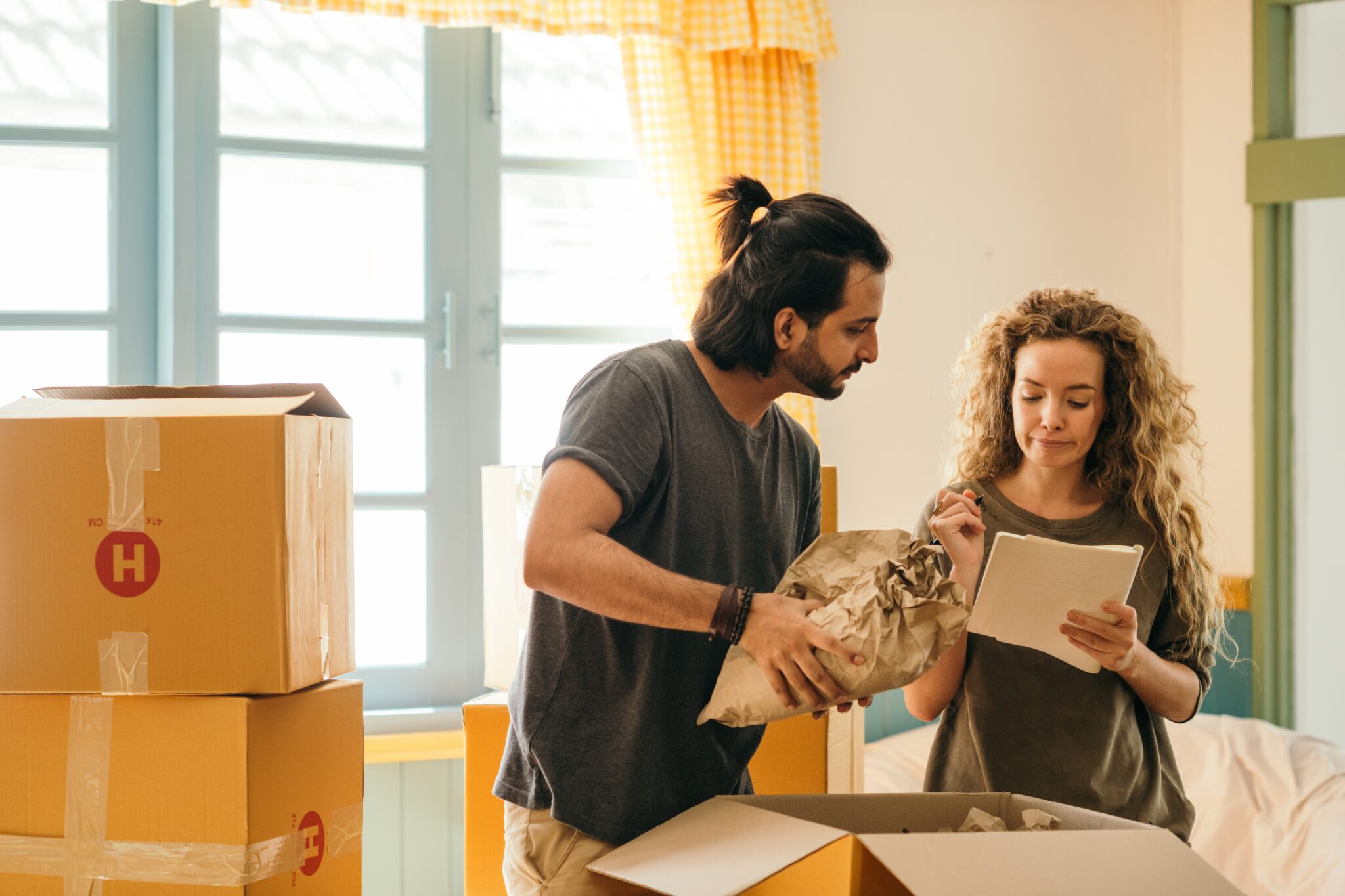 03 Dec

Get Moving: Five Tips to Make Your Move as Smooth as Possible

While the prospect of settling into a new dwelling is exciting, there are those of us with anxiety who absolutely dread the thought of packing things into boxes, calling the movers, waiting for the movers, watching nervously as the movers handle a box of your grandmother's antique China, then unpacking everything for days and days (and a few more days). Yet, moving can be a little less stressful if you keep these five tips from Careful Movers in mind to make the process easier.
Start Planning Early
Early planning pays off when it comes to knowing how much you can afford to pay for rent or a mortgage. This is based on many factors, including your income, how much equity you have in your current home, and how much you're able to pay down. 
If you're buying, use an online mortgage calculator to determine the amount you're able to pay on a monthly basis, and you can use that number as a good estimate when looking at houses. If you're renting, you can use a rental affordability calculator. Because it's easier to track down a rental, couple your calculations with a rental listings directory to get an idea of what's available in San Antonio and the surrounding area. 
Having a financial framework will also help you budget for the move. Make a point to also start planning the move during the initial phases of closing on your new home or signing a lease, if not sooner. Contact Careful Movers right away to get a quote on your move, and to make an appointment that fits your timeline. 
Organize Your Packing
Make sure you have plenty of boxes — almost 70 for a two-bedroom house and around 80 to 100 for a three-bedroom home. Also, make sure you have lots of old newspapers and sheets of packing paper to wrap fragile items. Label each box with what's in it as well as the room from which it was packed.
Another good idea is to go through each room before you pack and find those things (clothes, pieces of furniture, books, knick-knacks, etc.) that you no longer use and donate them to charity. If you can't decide if you want to keep or donate an item, Happier suggests trying the "Does it bring me joy?" test. The less you have to pack, the better.
The last thing you should pack is what The Spruce calls a "first-night box" filled with essentials for the first night and first day in your new home. That way, you're not digging through almost every box after you've moved just to find a box of tissues. 
Disconnect and Empty All Appliances
If your appliances are going with you, make sure they are empty and disconnected so they can be easily rolled into the moving van. That means disconnecting the hoses from the washer, the vent from the dryer, and that the food from your refrigerator and freezer is packed in coolers or disposed of. Also, remove and wrap any glass shelving from the refrigerator. 
Make Sure Everything Is Ready to Go
The night before your move, go through every closet and room to make sure everything is packed to move. You certainly don't want the new owners of your house or your landlord to find that box of mildewed blankets (or something worse) you accidentally left behind in the attic. 
Try to Relax During the Move
When you're working with Careful Movers, try to relax. You'll be surprised at how fast they'll have all the things out of your old house and into your new one. If it helps, take a walk or go for a run after the movers arrive. This can help you relieve some tension and it's a lesson in letting go. 
Unless you've made other arrangements with the moving company, set up all the beds, connect your washer and dryer, and put your refrigerator back in order by yourself. Again, to save on costs, the movers should only be used to get stuff out of your old house and into your new one. And if you have a pet, consider getting a pet sitter to make sure your furry pal doesn't run off. 
Conclusion
The essential thing to keep in mind when you're moving is planning and organizing. With  your forethought and proper arrangements, moving into a new home can be less stressful and more of the exciting life change that it should be.