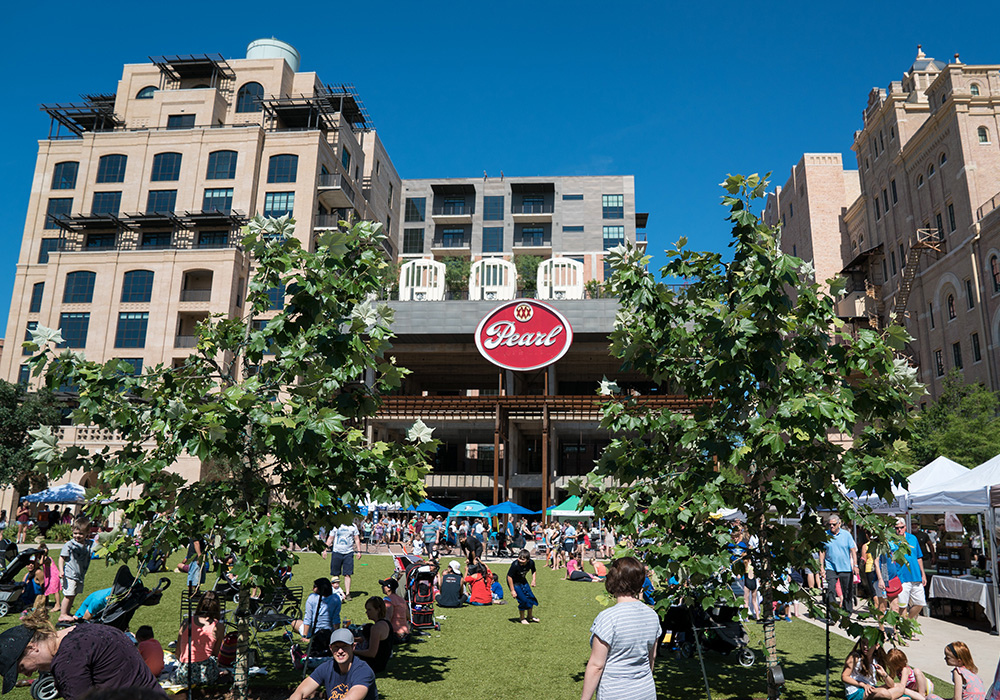 07 Jan

San Antonio Neighborhood Guide

When the calendar rolls over, many people living in apartments look to make fresh starts. If you're planning an apartment move this year, the moving professionals at Careful Movers are here to help! We know all the best neighborhoods in town and can help you settle into your new place easily. Finding the right area of town to live is usually the first step, and with that in mind, here's our breakdown of the different neighborhoods around town that you might want to consider living in for 2022!
THE RIM / LA CANTERA
There are more and more luxury apartments popping up in the upscale shopping areas around 1604 and I-10. With all these elegant spaces coming in, the Rim and La Cantera areas have become a hot spot for those looking for a touch of refinement and entertainment at their doorstep. These spaces can occasionally be more expensive than other parts of town, but with the right apartment locator, you can get great move-in specials and the most exclusive deals. As an added perk, you're right next door to Fiesta Texas, which means many of the residents in this area get a free fireworks show during the summer months.
THE MEDICAL CENTER
While we can't back this up with science, it sure does seem like the Medical Center area has more apartment complexes per square mile than any other part of San Antonio, doesn't it? While many of the complexes are a little bit older than the newer, glitzier complexes to the north in the La Cantera / Rim area. That being said, you can still find many great quality apartments at more reasonable pricing. There's a good bit of value in these apartments, and they're typically very centrally located to most attractions and high-traffic parts of town.
SOUTHTOWN
Prefer a more central type of lifestyle but still want a high-end sort of experience? Southtown might be more your speed. It's near Downtown, more upscale than the South Side, and offers a more eclectic lifestyle than many of the other suburban areas in town. You get the best of both worlds, and while the apartments are usually a bit older, there are still some great finds and exceptional quality to take advantage of in Southtown.
NORTH CENTRAL
If the Medical Center has the most apartment complexes in town, it's followed closely by the North Central area. We're talking the neighborhoods that are between 1604 and 410, and bordered by I-10 and 281. For those who want ease of access but still care about centrality, this area is a great mix of the two. You can also find some really affordable deals in this part of town, and there's a wide range of quality and values to be found. Navigating the dizzying amount of options is much, much simpler with an apartment locator, especially in this part of town.
STONE OAK
The "it" neighborhood of the early 2000's, Stone Oak boomed from a rural suburb to a full-blown luxury community seemingly overnight. While life in Stone Oak comes with some great perks, there are also some drawbacks to consider. Mainly, it's the traffic and 281. Getting in and out of Stone Oak can be a hassle. If you're not turned off by that, there are some really great benefits to living outside 1604, and Tango does happen to be the full of a team of Stone Oak experts (our office is in the area, after all).
ALAMO RANCH / 151 CORRIDOR
Since we're talking about being a bit of a way from central San Antonio, Alamo Ranch and the 151 Corridor offer large, spacious apartments at slightly better rates than many of the other parts of the city. The complexes are largely also fairly new, and can be great values for those who need more space (and don't mind the possibility of having a lengthy commute to get to attractions like Spurs games or the airport). You're also conveniently close to SeaWorld in this area, if that's a selling point for you.
DOWNTOWN
Once basically ignored by apartment hunters, Downtown has had a renaissance in the past several years. Living Downtown offers the most central location, best access to multiple neighborhoods, and options to live in small, urban spaces or luxurious penthouses. We also consider The Pearl and North St. Mary's as part of this area, so there are definitely some great finds to be had.
NORTHEAST
Need access to New Braunfels, Fort Sam, Randolph AFB, or Austin? The Northeast side of town is perfect for you! Great values can be found on this side of town, and while it's a bit of a drive from central San Antonio, it's still conveniently located near many of the attractions of the city.
SOUTH SIDE
Talking about areas that have experienced a renaissance, the South Side has undergone some serious growth in the past few years. From the newly developed Brooks City Base area to the neighborhoods sprouting up further south near 410 and 1604, the South Side is a legitimate option for those who seek quality at a great price.
No matter which side of town you want to live in, the apartment moving professionals at Careful Movers can help you get settled into your new apartment in no time. Contact our team today to get a free quote and leave the heavy lifting to us!