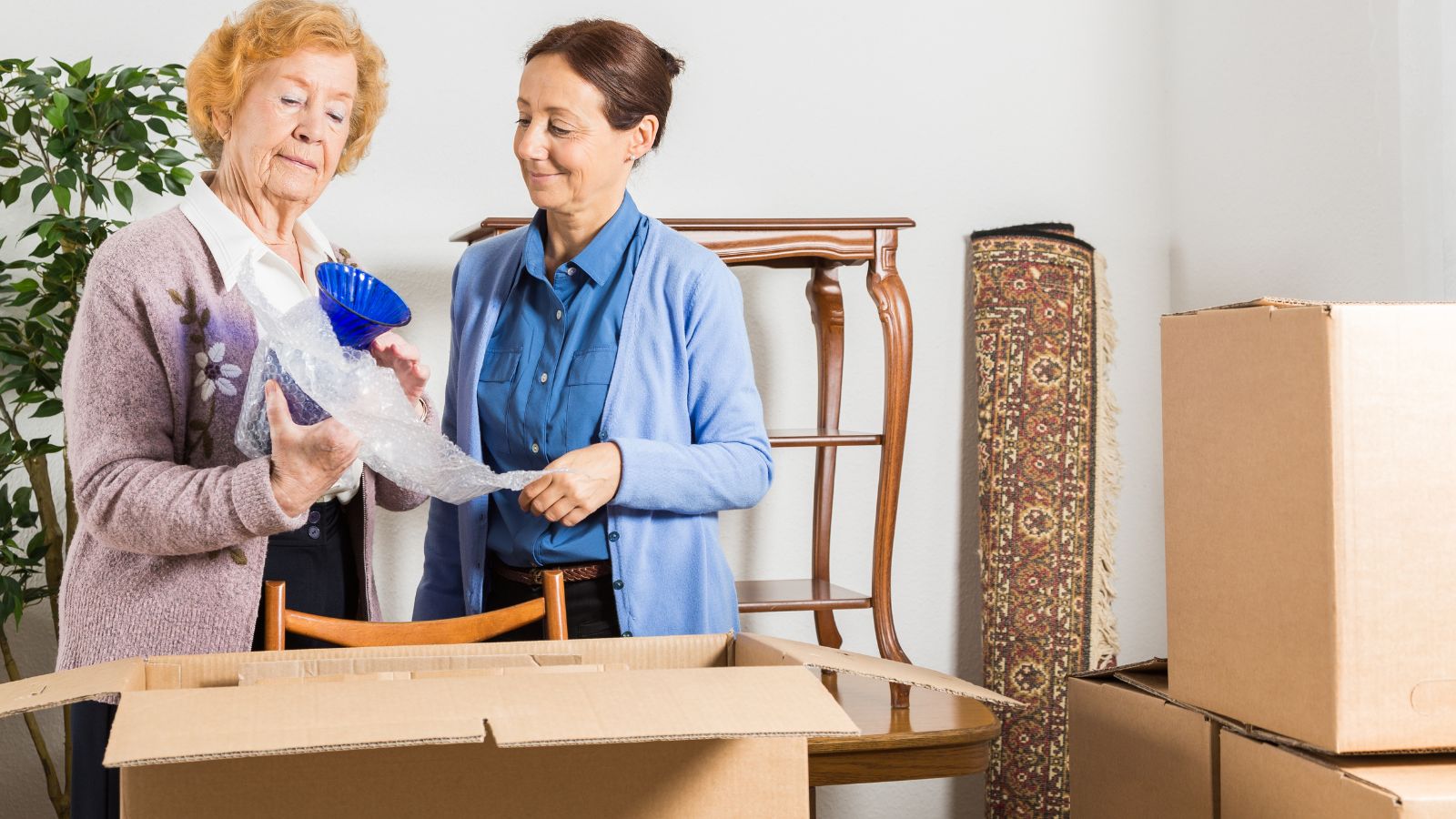 18 Sep

Why Choose Us for Senior Moving Needs

Moving can be a daunting task at any stage of life, but for seniors, it often comes with unique challenges and emotions. That's where Careful Movers stands out as a moving company that truly understands and caters to the needs of seniors in the San Antonio area. In this blog post, we'll delve into what sets Careful Movers apart from other local senior moving companies, emphasizing their unwavering care and compassion, comprehensive packing services, and their strong partnerships with some of the top nursing homes and care facilities in San Antonio.
Care and Compassion:
At Careful Movers, care and compassion are at the heart of everything they do. Moving can be an emotional experience, particularly for seniors who may be leaving a home they've lived in for many years. The team at Careful Movers approaches each senior relocation with empathy and sensitivity, taking the time to understand the unique needs and concerns of their clients. They are committed to making the transition as smooth and stress-free as possible, offering not just a moving service but also a caring hand to hold throughout the process.
Comprehensive Packing Services:
One of the standout features of Careful Movers is their comprehensive packing services. For seniors, packing can be physically demanding and overwhelming. Careful Movers' professional packers are skilled in handling items with care, ensuring that belongings are packed securely and efficiently. They use high-quality packing materials to protect fragile items and heirlooms. With these services, seniors can focus on the emotional aspects of moving while leaving the physical labor to the experts.
Partnerships with Top Nursing Homes and Care Facilities:
Careful Movers has established strong partnerships with some of the top nursing homes and care facilities in San Antonio. These partnerships enable a seamless transition for seniors moving into or out of these care facilities. Careful Movers understands the unique logistics involved in senior relocations, including coordinating with care facilities to ensure a smooth and timely move. Their familiarity with the protocols and procedures of these facilities ensures that seniors experience minimal disruption during their transition.
Tailored Solutions:
Every senior relocation is unique, and Careful Movers recognizes this. They take a personalized approach to each move, tailoring their services to the specific needs and preferences of their senior clients. Whether it's downsizing, relocating to a retirement community, or moving closer to family, Careful Movers has the expertise to provide a customized moving plan that suits the individual circumstances.
When it comes to senior relocations in San Antonio, Careful Movers stands head and shoulders above the rest. Their unwavering care and compassion, comprehensive packing services, and strong partnerships with top nursing homes and care facilities set them apart as the go-to choice for seniors and their families. With Careful Movers, seniors can embark on this new chapter of their lives with confidence, knowing that their move will be handled with the utmost professionalism and empathy. If you or a loved one are considering a senior relocation in San Antonio, trust Careful Movers to make the journey a smooth and caring one. Contact our experts today.