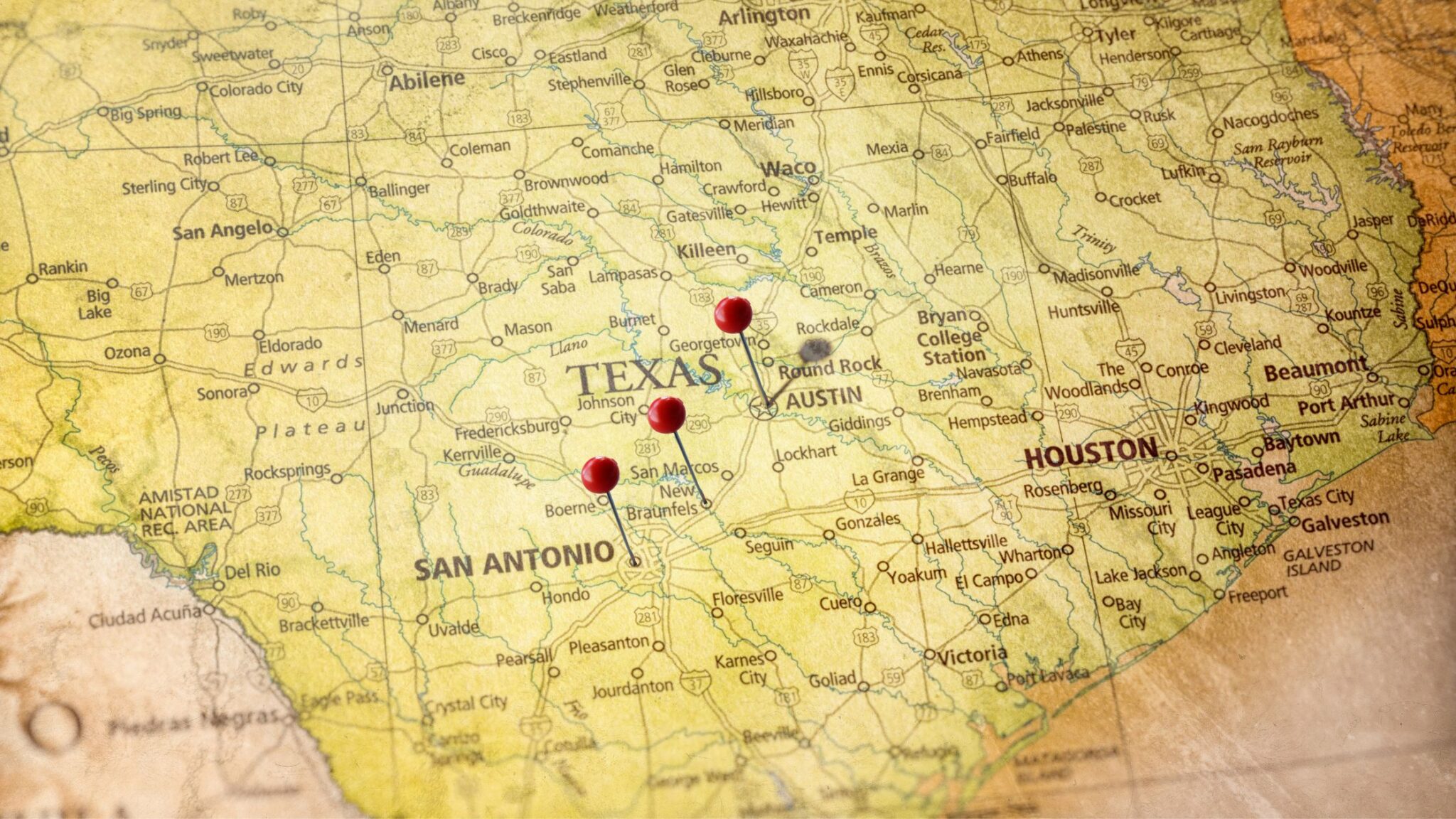 05 Apr

Moving to Austin, New Braunfels, or San Antonio

Texas is a big state with a diverse range of cities and towns, each with its own unique personality and culture. For people who are considering a move to the Lone Star State, it's important to take the time to research and understand the differences between different areas. Three popular destinations in central Texas are Austin, San Antonio, and New Braunfels. Each of these cities has its own distinct character and offers a range of amenities and attractions. Here, we'll break down the differences between these three cities to help you make an informed decision about where to move.
Austin: The "Live Music Capital of the World"
Austin is the capital city of Texas and has a reputation as a laid-back, progressive city with a thriving music scene. Home to the University of Texas at Austin, the city is also known for its youthful energy and creative culture. People move to Austin for its vibrant music scene, excellent food and drink, and abundant outdoor recreation opportunities. Austin is also a technology hub, with companies like Apple, Google, and Dell all maintaining a significant presence in the city.
San Antonio: A Cultural Icon
San Antonio is a city steeped in history and culture. The city's most famous attraction is the Alamo, the site of a pivotal battle in the Texas Revolution. Beyond the Alamo, San Antonio is home to a number of other important historical sites, including the Spanish Governor's Palace, the San Antonio Missions National Historical Park, and the San Fernando Cathedral. San Antonio is also known for its vibrant River Walk, a network of walkways and bridges that wind through the heart of the city and offer access to some of San Antonio's best restaurants and bars.
New Braunfels: A Small-Town Gem
Located between Austin and San Antonio, New Braunfels is a charming small town that offers a slower pace of life. The city is known for its German heritage and hosts an annual Oktoberfest celebration that draws visitors from around the country. New Braunfels is also home to Schlitterbahn Waterpark, one of the largest water parks in the country, and the Guadalupe River, a popular destination for tubing, kayaking, and fishing.
Choosing the Right City for You
Ultimately, the right city for you will depend on your individual preferences and priorities. If you're looking for a fast-paced, exciting city with a thriving music scene, Austin may be the perfect fit. If you're interested in history and culture, San Antonio is a great choice. And if you're looking for a small town with a strong sense of community, New Braunfels may be the best option.
Regardless of which city you choose, central Texas offers a wealth of opportunities and attractions that make it a great place to live. Whether you're interested in outdoor recreation, culture, or technology, you're sure to find something to love in this vibrant region. No matter which location you pick, trust the expert movers of Careful Movers, Inc. to help you settle in, get acclimated, and get you set up in your new community in no time!