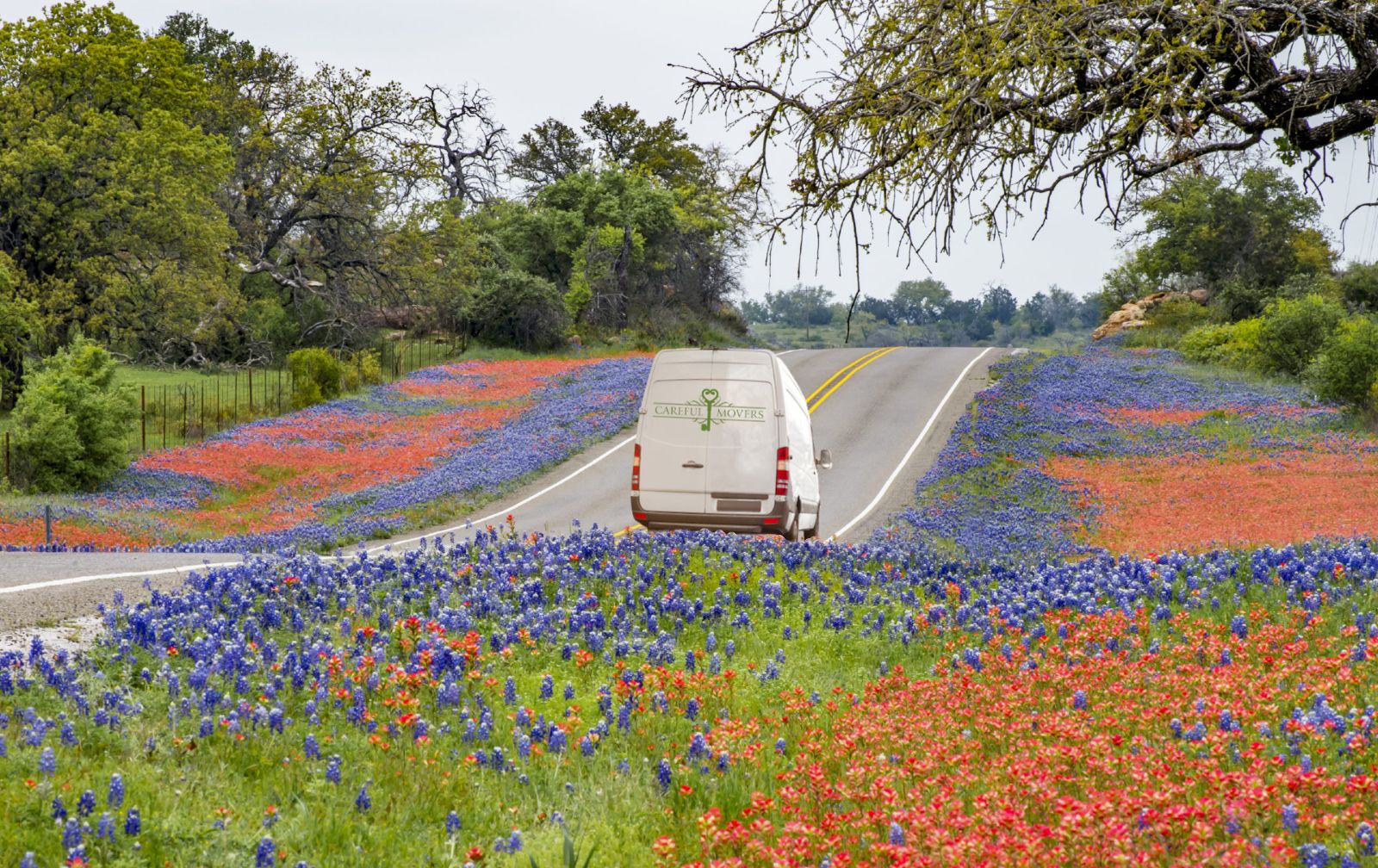 05 May

Spring Moving Tips

Spring in Texas can be awesome. Winter weather is over, days are getting longer, the spring wildflowers are all out in bloom, it's typically not 105° every day – all great things to love about spring in Texas. For various reasons, spring also seems to be one of the most common times for people to move into new homes and new apartments. Part of that is logical – school is over or nearly over for families with kids, and graduation leads to a mass exodus of seniors at both the college and high school levels. It also seems like spring is just a natural time to start looking at new opportunities as the season is all about renewal and growth.

Whatever your reasons, executing a successful springtime move in Texas is not as simple as it sounds. There are several pitfalls to avoid, and each can be hazardous or costly if not avoided or considered in advance. In this month's blog, we'll look at some of the most important spring moving tips.
Check the Forecast
If you've been in Texas for long at all, you already should know this one. Spring weather tends to be a little cooler than summer, but also more volatile. Spring storms can pop up with little to no warning, and some can be extremely severe. From torrential rain, high winds and cloud-to-ground lightning to baseball sized hail and tornadoes, spring severe weather is not to be trifled with. Do yourself a favor and make sure the forecast is clear before you start your move.
Keep Bug Spray Handy
Spring is all about renewal and rebirth, and the same goes for the bugs of the season. Wasps, fire ants, bees, mosquitoes and even fuzzy caterpillars are all out and about this time of year, and they're all ready and willing to give you a nasty sting or bite if you're not careful. Wasps are especially dangerous this time of year, as they often have newly created nests in areas that are hard to see.
Watch for Snakes
You may think this is mainly a suggestion for the rural folks among us, but make no mistake – snakes can be found just about anywhere during the early months of spring as they come back out from their winter hibernation. Spring is actually when the majority of snake bites occur statewide. Be cautious when lifting items that have been outside or have low ground cover, as you never really know what critter might be hiding underneath it.
Stay Hydrated
Remember how we said the weather is typically not as hot during the spring? Don't let the temperature fool you – spring time tends to be more humid and muggy due to the increased precipitation. A cooler day by temperature can still overheat your body while you're carrying boxes and furniture. Be sure to stay hydrated and take plenty of rest breaks!
Cover Your Belongings
Depending on where you're located in Texas, spring time can also bring another challenge in the form of massive amounts of pollen in the air. In San Antonio, for example, belongings that are left out for just a few hours during a move can get completely coated in sticky, dusty oak pollen. Best to keep your items covered, either with a tarp or in a covered trailer/vehicle.
Beware of Allergens
Piggybacking off that previous point, be sure to take your allergy pills for the day. Even if you're not a seasonal allergy sufferer, springtime in Texas can make simple things like breathing difficult, so be sure to plan ahead. Your sinuses will thank you later!
Trust the Pros
Most importantly, with all these possible pitfalls, why handle your springtime move on your own? Just call the experts who have years of experience handling moves in the area and are ready to get you packed up, moved, and settled in to your new space. At Careful Movers, we're proud to have been serving the greater San Antonio and Austin areas for years, and we would love the opportunity to help you make your next move easy. Just give our team a call at (210) 308-6683 and get a free quote for your move. We'd love to speak with you!